The Problem
Particularly destructive to early season plantings, they feed underground on succulent roots and attack a large variety of vegetable crops including radish, cabbage, carrot, turnip and onions.
Heavily infested roots are often riddles with tunnels and rotted.
Affected plants lack vigor, may be stunted or yellowed and often wilt during the heat of the day.
In some cases, maggots may even chew through taproots, causing plants to die.
Root maggots have a fairly rapid life cycle and can produce several generations in a single growing season.
Appearance: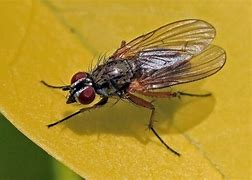 Adults (the only stage you can see before damage occurs) look like a slightly miniature version of the ordinary housefly.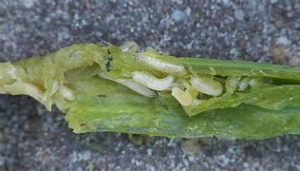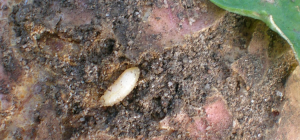 The maggots themselves are small — 1/4" or less — yellowish white larvae. They look a bit like fat grains of rice.
Signs of damage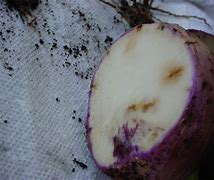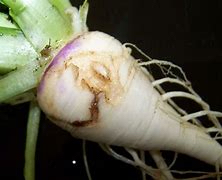 Unfortunately, you probably won't detect any signs of damage until harvest time when the crop you've tended to for weeks comes up riddled with tunnels and, quite probably, full of black rot.