What started as an effort by Intel employees in 2009 to provide fresh produce to food banks has grown into the DuPont Community Garden.  The Community Garden provides a place for residents of DuPont and neighboring communities to work together and produce food for their own families and the food insecure people in the community.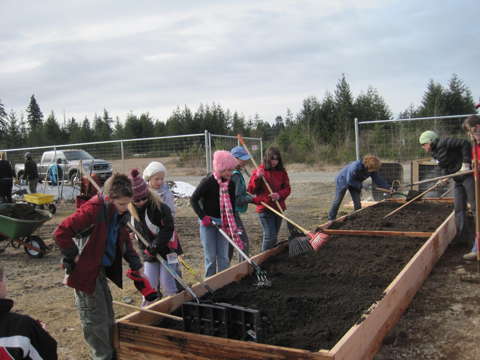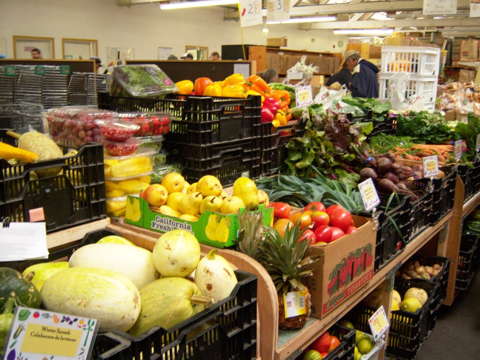 The DuPont Community Garden is a non-profit 503(c)(3) organization entirely run by volunteer members that manages a 1.5 acre garden on land provided by the City of DuPont.  The member gardeners grow organic vegetables and fruit in ninety raised beds using natural fertilizers and pest control methods.  There is such an abundance of produce that gardeners donate much more than half of their crops to the local food banks in Lakewood and Lacey.  The Garden has donated over 67, 000 lbs of fresh produce to these two food banks since its inception.
All members contribute three hours monthly to support the garden by joining one of the garden Task Teams.  These Task Teams handle all the different aspects of the operation of the garden.  The Community Gardening team plants, tends and harvest beds set aside entirely to support the food banks.  The Education team arranges for gardening experts to visit the garden and teach our members gardening skills. We encourage families to bring their children to the garden and the Children's Program team provides them with basic gardening skills and projects to do.  With our focus on sustainability our Plant Starts team produces a large portion of the starts used throughout the garden.  They also provide starts to the Fund Raising Team for sale, the proceeds of which cover a significant portion of the cost of operating the garden.  Other teams handle Communications, Hospitality, Produce Delivery and Common Area Maintenance.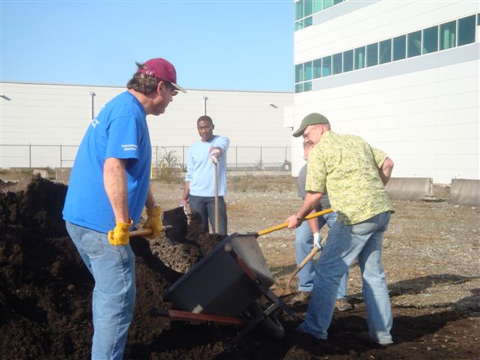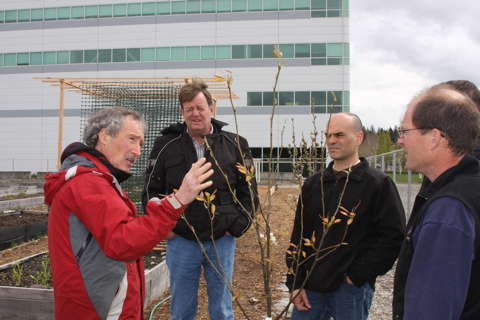 The Garden holds monthly Garden Work Days when a guest speaker or gardening expert is invited to educate gardeners on a key aspect of gardening.  This is a time for all members to share a meal together and also work on garden wide projects that give the DuPont Community Garden its unique look and make it an inviting place for all.